HumanSinShadow.wordpress.com

Seven Days in Solitary [11/24/13]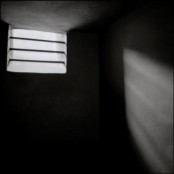 The following roundup features noteworthy news, reports and opinions on solitary confinement from the past week that have not been covered in other Solitary Watch posts.
• The new ACLU report A Living Death describes the more than 3,000 Americans serving life without parole for nonviolent crimes. The report was the subject of a New York Times editorial entitled "Sentenced to a Slow Death." Included in the dozens of personal stories featured in the report are many accounts of long stays in solitary confinement.
• Cyber-activist Jeremy Hammond was sentenced to ten years in federal prison for hacking a private intelligence firm, reports Rolling Stone. Hammond spent months in pre-trial solitary confinement at the Metropolitan Correctional Center in lower Manhattan.
• A man incarcerated at the Potosi Correctional Center in Missouri reports that 15 people in the prison's administrative segregation…
View original post 324 more words